BSPS 2017 Annual Conference
13-14 July 2017, University of Edinburgh
About the Annual Conference
The BSPS holds a major annual conference every year in the summertime. The call for papers is typically in the fall, and deadlines for symposium and contributed paper proposals are typically between January and March. The 2017 annual conference at the University of Edinburgh will take place on 13-14 July 2017.
Attendance at the conference is restricted to members of the BSPS.
The BSPS Annual conference immediately precedes the 91st Joint Session of the Aristotelian Society and the Mind Association.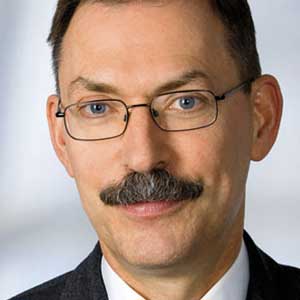 Martin Kusch
University of Vienna
BSPS
Attendance
&

Registration
Registration for the 2017 Annual Conference is now open, and can be accessed by the link below.
Early Bird (Discount) Registration Deadline: 2 June 2017
Final Registration Deadline: 30 June 2017
Please register according to the appropriate waged/unwaged member distinction (unwaged includes students, retirees, and other BSPS members not actively employed.).
Submissions Closed as of 6 February 2017
Submissions are invited from anyone with a scholarly interest in the philosophy of science, although you must be an active paying member of the BSPS (join here). Submissions from graduate students and underrepresented groups are particularly encouraged. (Graduate bursaries will be available.) Papers may be on a wide selection of topics within the philosophy of science (see list below) and should be suitable for presentation in 20 minutes, which will allow 10 minutes discussion. Abstracts should be received no later than Monday 6th February 2017. Abstracts will be anonymously refereed, and successful contributors notified in late April. We do not anticipate being able to share referees' comments.
List of Topics
General philosophy of science
Philosophy of the physical sciences
Philosophy of the life sciences
Philosophy of the cognitive sciences
Philosophy of the social sciences
Formal philosophy of science
Integrated history, philosophy, and social studies of science
Science and Values
Submission Instructions
To submit your abstract, make sure that you have joined the BSPS; then go to: https://easychair.org/conferences/?conf=bsps2017
Log in (create an account if you do not already have one)
Select 'New Submission' and enter the requested information, including the title of your paper.
Enter your abstract (in plain text, of no more than 1000 words) into the Abstract box.
Please prepare your abstract for anonymous refereeing. Bear in mind that referees will have to reach a judgement based only the information provided in the abstract.
Please select the topic (or topics) that best describe the area of your submission.
Finally, select 'Submit'.
For more information, contact: assistant@thebsps.org
Organisers and Programme Committee
Programme Committee
Tudor Baetu (Bristol)
Helen Beebee (Manchester)
Jonathan Birch (LSE)
Rachel Cooper (Lancaster)
Erik Curiel (Munich)
Samuel Fletcher (Minnesota)
Luke Fenton-Glynn (UCL)
Nick Huggett (Chicago)
Elselijn Kingma (Southampton)
Sebastian Lutz (Uppsala)
Anna Mahtani (LSE)
Conor Mayo-Wilson (Washington)
Uskali Maki (Helsinki)
Kerry McKenzie (UC San Diego)
Cailin O'Connor (UC Irvine)
Wendy Parker (Durham)
Cedric Paternotte (Paris)
Bryan W Roberts (LSE)
Bradford Skow (MIT)
Juha Saatsi (Leeds)
Simon Saunders (Oxford)
Mauricio Suarez (Madrid)
Katie Tabb (Columbia)
Karim Thébault (Bristol)
Charlotte Werndl (Salzburg)
Accessibility Information
The Lakatos Building, LSE
Contact Us
We're happy to hear from you. Contact details for committee members are available on the
BSPS Committee Page
.