The British Society for the Philosophy of Science subscribes to the British Philosophical Association/Society for Women in Philosophy (UK) Good Practice Scheme, which aims to assist UK philosophy departments, learned societies and journals in ensuring that they have policies and procedures in place that encourage the representation of women in philosophy.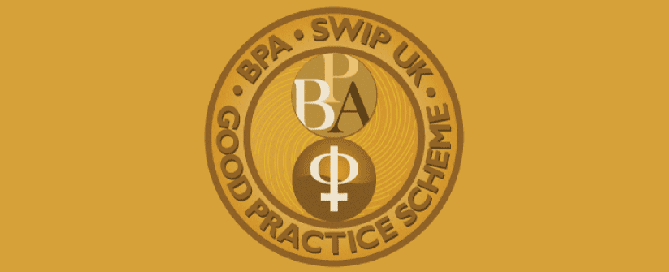 Journal
The Society's journal, the British Journal for the Philosophy of Science, selects papers for publication through a triple-masked peer review process (that is, the identity of the author is unknown to both referees and editors, and vice versa) that incorporates recommendations from the referees, Associate Editors, and Editors in Chief. The decisions of the Co-Editors-in-Chief are final. The submission and acceptance rates of women authors are monitored and collected by the editorial team on a yearly basis and the results are presented to the committee of the BSPS as part of the editors' supplement to OUP's annual report on the journal.
The journal also works hard to ensure gender balance among its Associate Editors and Editors in Chief. You can view the BJPS Editorial Board here.
Conferences, seminar series, workshops
We abide by the following guidelines when it comes to our own events – the BSPS seminars and annual conference – and ask all recipients of BSPS conference grants to do the same:
Representation. Take reasonable steps to ensure that women are well represented amongst the speakers, and (for regular events such as the BSPS annual conference) monitor the representation of women.
Equal Publicity. Ensure that male and female speakers are treated equally on publicity material and the conference programme.
Childcare. Investigate whether the provision of childcare facilities for the duration of the conference is possible;
In addition, we ask all conference and event organisers to ensure that as much information about the disabled accessibility of venues is provided to potential participants at as early a stage as possible, e.g. on the relevant website or in the call for papers.
Many university venues are covered by DisabledGo, which provides maps, disabled parking and wheelchair access information, etc.; where covered, organisers are asked to link to the relevant DisabledGo page if there is one, or to provide other basic information if not, together with contact details if further information is required.
Accessibility of BSPS Meetings & Lectures
The BSPS Ordinary Meetings and Lectures are held on the 2nd floor of the Lakatos Building (LAK) at the London School of Economics. The building is stair-free on the inside, but some assistance may be required for wheel-chair users at the entrance. Contact the Disability and Well-Being Office at disability-dyslexia@lse.ac.uk to plan your visit, or call 020 7955 6200 to request access at the entrance. See the LSE Accessibility Map for more information accessibility at the School more generally.